< BACK
ROTELLA Mimmo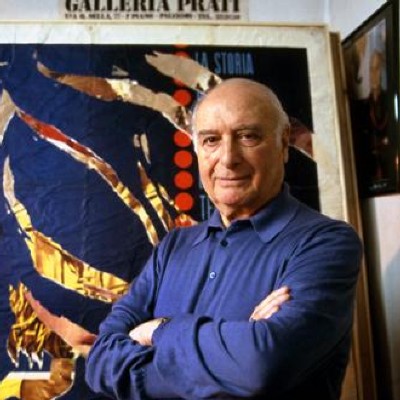 Domenico Mimmo Rotella
, (7 October 1918 – 8 January 2006), was an Italian artist and poet best known for his works of décollage and psychogeographics, made from torn advertising posters.
Rotella was born in Catanzaro, Calabria.
He was associated to the Ultra-Lettrists an offshoot of Lettrism and later was a member of the Nouveau Réalisme group, founded by Pierre Restany in 1960, whose other members included Yves Klein, Arman and Jean Tinguely.
He lived in Rome from 1940 to 1954 and in 1953/1954, looking at Rome walls, covered by broken posters, he took inspiration for his artworks.