< BACK
SAINT-MEARD Virginie de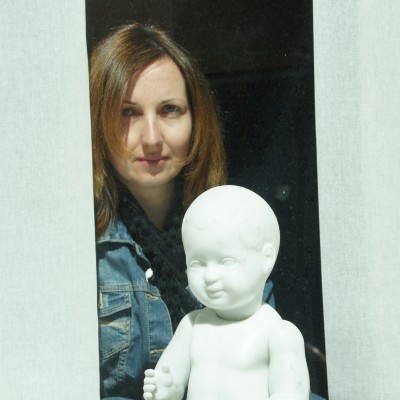 Virginie de SAINT-MEARD
The young emerging artist, Virginie de Saint-Méard, born in the Paris region, immersed herself in the artistic milieu during her college years, then took a dive into apnoea with a career in the culture professions, before regaining the surface, this time in the plastic arts. Her creations, strange ready-mades with humorous and often cynical connotation, are meant to adorn a contemporary cabinet of curiosities. Her present work focuses on picture-sculptures and original reappropriations of the theme of the hand.
In the veine of Michel Journiac – the artist known for having given his guests to eat sausage made of his own blood – Saint-Méard cultivates a certain taste for provocation. Her work is based on assemblages and misappropriations of objects in order to create often disturbing works. The hand - which grasps and apprehends - and the doll - symbolizing at the same time childhood and the impotence of man in the face of his destiny - constitute omnipresent, indeed obsessive, themes with this young artist.
After having begun a career as curator of an art museum, Virginie de Saint-Méard decided in 2011 to devote herself exclusively to her own creations at Nice where she resides.
https://www.artcotedazur.fr/actualite,109/art-contemporain,34/le-cabinet-de-curiosites-de-virginie-de-saint-meard,12389.html